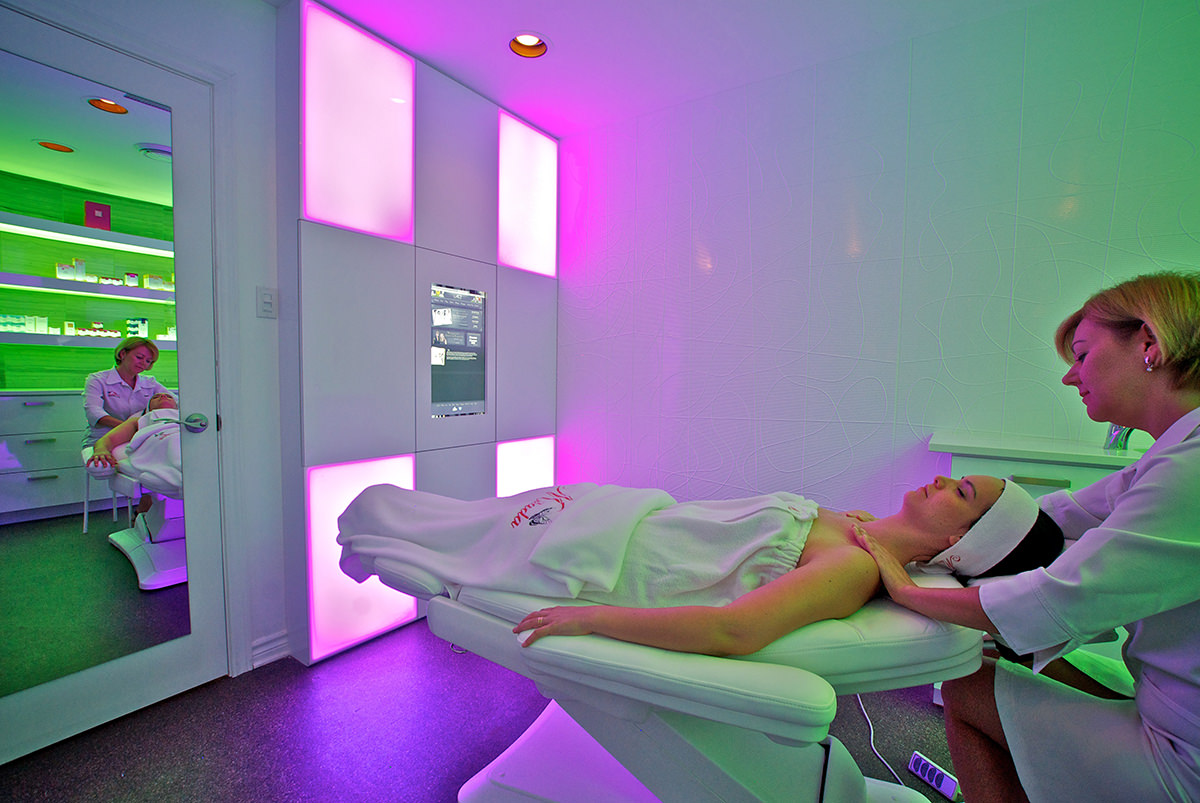 02 Oct

Microdermabrasion Deep Cleansing Anti-Aging Facial at Milada Salon Boutique

Those who are looking for ways to treat acne-scarring, hyperpigmentation, dark spots on the skin, and fine lines and wrinkles may be interested to know about the benefits of microdermabrasion.

At Milada Salon Boutique we perform this medical esthetics procedure to provide the skin with deep exfoliation, which eliminates or reduces the appearance of many skin imperfections. The benefits of microdermabrasion are many, especially when compared to other treatments that come with a risk of multiple side effects.

This treatment is safe, takes very little time to perform, and is gentler on the skin while providing visible results, even for those with sensitive skin.
Microdermabrasion Benefit #1 – Safety
One of the many benefits of microdermabrasion is that it is generally safer than other cosmetic treatments.
When microdermabrasion is performed at Photoderma, we have a great deal of experience in administering the treatment, there is little to no risk involved and your skin doesn't require the healing time that deep chemical peels do. In fact, one of the biggest benefits of microdermabrasion treatments is the minimal invasiveness which leads to shorter recovery times.
Microdermabrasion Benefit #2 – Fast Treatments
If you are looking for treatment for acne scarring and hyperpigmentation that fits into a busy daily schedule, then you may want to consider microdermabrasion. This is one of the many microdermabrasion benefits that make it such a popular choice, as it can be performed in thirty minutes to an hour with no downtime necessary afterwards.
Microdermabrasion Benefit #3 – It's Almost Painless
One of the greatest advantages of microdermabrasion is that it is considered painless by many of those who receive treatment. The ultra-fine crystals used in today's microdermabrasion treatments strip away dead skin cells on the surface of the skin to reveal new growth underneath, fading dark spots and easing the appearance of fine lines in a treatment that is pain-free. While some individuals may experience mild irritation, it can be treated with topical cream and usually fades the same day. This is one of the many benefits of microdermabrasion for those who want to treat fine lines and wrinkles and dark spots on the skin but do not have the time for invasive, painful treatments that require a lot of recovery time.
Microdermabrasion Benefit #4 – Versatility
While this treatment does exfoliate the skin and can be considered as a beauty treatment, one of the greatest benefits of microdermabrasion is that it treats a wide array of skin imperfections, from hyperpigmentation to sun-damaged skin to acne scarring. The crystals that are used and the amount of pressure that is used can be easily manipulated for different depths of exfoliation. While it may take more than one treatment to fade dark spots on face and deeper wrinkles, microdermabrasion treatments have been proven effective on all of these issues. These versatility benefits of microdermabrasion have also played a role in the treatment's growing popularity, and have even led to the development of in-home microdermabrasion systems.
Schedule a FREE consultation with one of our certified beauty technicians, no engagement is necessary!
Call us at 514.725.8275!
YOUR BEAUTY STARTS HERE. MILADA SALON BOUTIQUE.