What is the Clear & Brilliant Fractional laser Treatment?
It is a treatment that uses Clear & Brilliant Laser Fractional Technology to exfoliate skin layers and reveal a smoother, clearer complexion. Consider it as the little sister of a traditional Fraxel laser resurfacing treatment.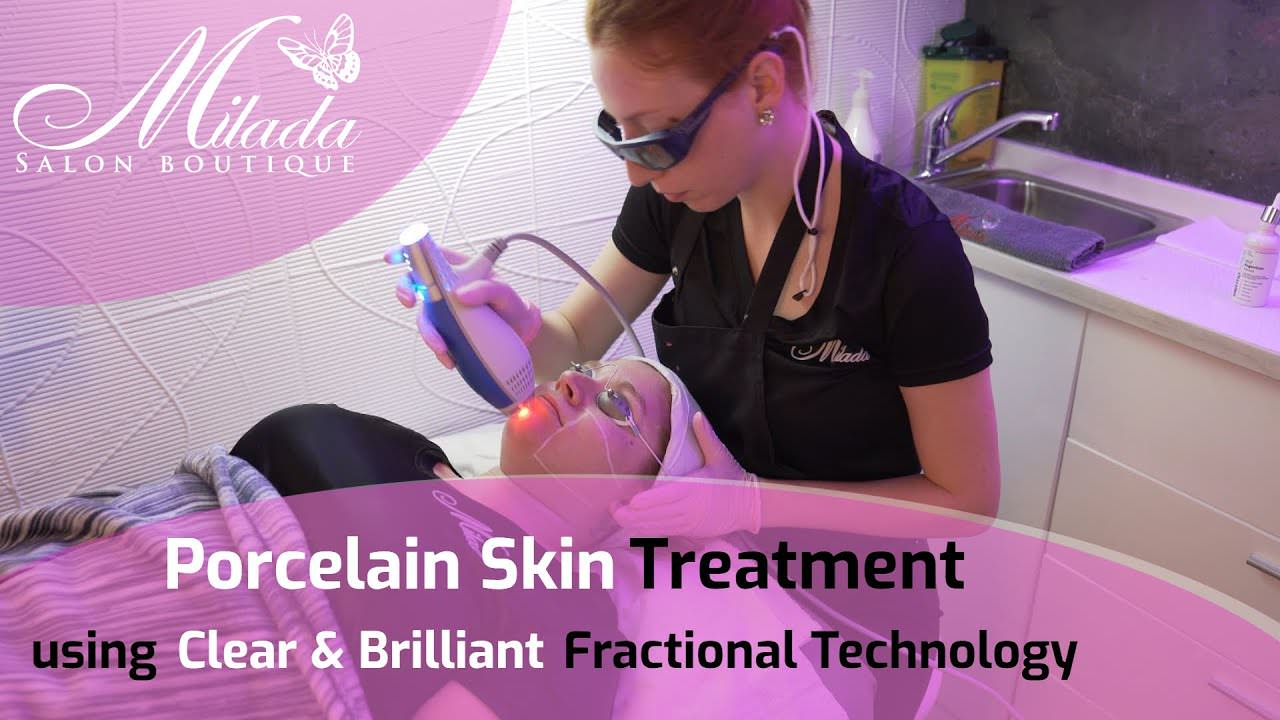 How does the treatment work?
The treatment with Clear & Brilliant technology will create millions of microscopic treatment areas in the upper layers of the skin, replacing skin damaged by healthy tissue and giving younger skin.
How many treatments are needed?
The treatment with Clear & Brilliant technology will be adapted to the condition of your skin. You will need between 1 and 6 treatments in total, every 4 weeks approximately. A consultation is strongly recommended before starting treatments.
What kind of results can we expect?
The most exciting thing about customers receiving this treatment is the immediate and progressive results. As soon as your skin is healed, you will be able to see a difference, and over the next few weeks, the results will become more visible. Your skin will look softer and your complexion will be improved providing a younger, brighter glow.
How do I know if this treatment suits me?
Sun exposure, environmental conditions and lifestyle are all factors that can contribute to dull skin. This device suits any age or skin types. Whether you want to prolong the youthful appearance of your skin or treat the signs of aging, this treatment with Clear & Brilliant technology can help you.
Is the treatment painful?
An anesthetic cream is applied to the face before each treatment to minimize discomfort.
Will I need specific care after my treatment?
Immediately after the procedure, the skin may be red. You will return home with an invisible layer of soothing serum, to preserve hydration, and promote regeneration. After 8 hours, you will need to start using specific products, which will have to be part of your routine throughout your treatments. Direct exposure to the sun or UV light is strongly discouraged during the first month after your last treatment.
You will have to avoid sports, spas/saunas, hot showers for 72 hours after the treatment.
You can apply makeup the next day, preferably a mineral makeup.
Sun protection (SPF) is mandatory after each treatment.
| Treatment | Regular | VIP * |
| --- | --- | --- |
| Clear + Brilliant facial treatment with LED therapy | 710$ | 495$ |
* You can access to VIP prices at all times with our membership card, contact us for more information!