What is Thesera H?
Thesera H Is a treatment that plumps and hydrates the skin by stimulating water cells. It keeps moisture locked in skin cells, enhances skin resilience, and makes the skin glow.
What are the advantages of Thesera L?
Thesera H offers instantaneous hydrating benefits.
How does Thesera H work?
Skin dryness is often due to the aquaporins not working adequately. Aquaporins, which are also called water channels, are integral membrane proteins selectively facilitating transport of water in and out of the cells. If Aquaporins are active, in and out of the skin feels moisturized without feeling tight.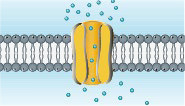 Thesera H opens the water channels by increasing body temperature, eliminating waste in the skin by stimulating the parasympathetic nerves, and revitalizing moisturizing ability with substances of NMF (Natural Moisturizing Factor).
It then induces quick oxygen supply, improves skin elasticity and complexion, and creates an environment of moisturizing by temporarily increasing body temperature.
Finally, when the Hydroglow Cell Recovery Ampoule is applied, it acts as a water channel, and quickly absorbs moisture and antioxidants, and replenishes hydration to enhance volume.
Which conditions can be treated with Thesera H?
This treatment is great to reduce the following conditions:
Dry and dehydrated skin
Fine lines
Desquamation (peeling dry skin)
How many treatments do I need to get sustainable results?
You will see a difference after only one treatment. Depending on home care and hygiene habits, multiple treatments may be necessary, usually done every month.
Do I need specific care following my Thesera H treatment?
On the day of the treatment, you need to avoid direct sun exposure, drinking, sauna and excessive exercise.
To enhance the effect, use only water to wash your face on the day of the treatment.
Please use recommended moisturizing product such as Hydroglow Cell Ampoule or Hydroglow Cell Cream at home in order to allow for long lasting results and use sunscreen daily.
Who can benefit from the Thesera H treatment?
This treatment can be used on any skin type, and any skin colour, for both men and women. It is designed to be adjustable based on skin sensitivity.
| Treatment | Regular | VIP * |
| --- | --- | --- |
| Thesera H – Ultimate Hydrating Peel | 379$ | 265$ |
Join our membership to get promotional prices at all times
*Contact us for more details